This green project is a real hands-on experiment for us and
those who want to participate. Together everything is possible.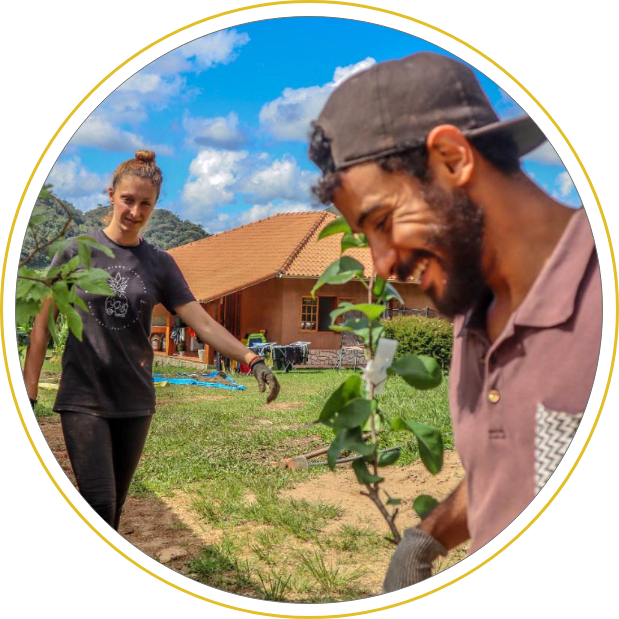 Volunteering is an amazing opportunity if you are looking for a sustainable lifestyle in an international community and a real hands-on experience in agroforestry (food forest), organic farming and permaculture, while living in a beautiful and comfortable environment, enjoying nature and ecotourism activities.
Tourism
Ecotourism is the right choice if you are looking for a place to escape from the city, stay close to nature and explore different practices of sustainable living while enjoying a peaceful and relaxing rural environment. It's up to you whether you want to stay by yourself or you'd rather take part in some of the different sustainable tours and activities offered by our professional team.
Make your choice and be our guest at Projeto MAARA.